My Smudge made it to 22. He was the best kitty I have ever had and I've had a number of wonderful ones. In looking back on my decision to help him transition, which was ten years ago, I realized that I made a very impulsive decision that I couldn't reverse. He was quite elderly at the time and one morning he fell off the bed. He was okay, but I decided at that moment it was time to let him go. I took him to Arden, the hospital I had previously owned and they helped him. I was sad, but I felt no remorse. Now I do. The decision I made was based on something I could have prevented, not his age or weakness or anything else. He was still functioning well, but seeing him fall was what I based the decision on. If he was with me now, I would not have let him go, but would have made adjustments to prevent a fall, and in the end, would have let him pass naturally. This photo isn't the best, but I wanted to put him here so he could look out at all who visit.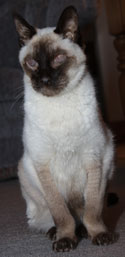 Two of the most difficult decisions we have ever made confronted us last year when we found that our beloved 10 year old Yellow Lab, Vinnie, had osteosarcoma in his right hind leg. The tumor had completely engulfed his femur. The first decision: should we amputate the leg? Our veterinary oncologist said that with an amputation and chemotherapy, Vinnie could only expect about 4 months. Since he has never tolerated any medication we knew that chemotherapy was not an option. We decided to go with the amputation and provide Vinnie the best life he could have for however long he had left.
Well, Vinnie rallied following the amputation, celebrated his 11th birthday six months after he was diagnosed and continued to do very well for another 5 months. Unfortunately, 10 months post op, it was becoming increasingly clear that Vinnie was losing his battle. His cancer had metastasized to his lungs and we were confronting the second decision: should we put Vinnie down? We were determined that Vinnie should spend his final day at home doing the things that gave him so much joy during his life. He went to the dog park, checked his "P-mail" and sniffed his friends. He then went for his final swim at the doggie spa and then home for his favorite treat – Frosty Paws.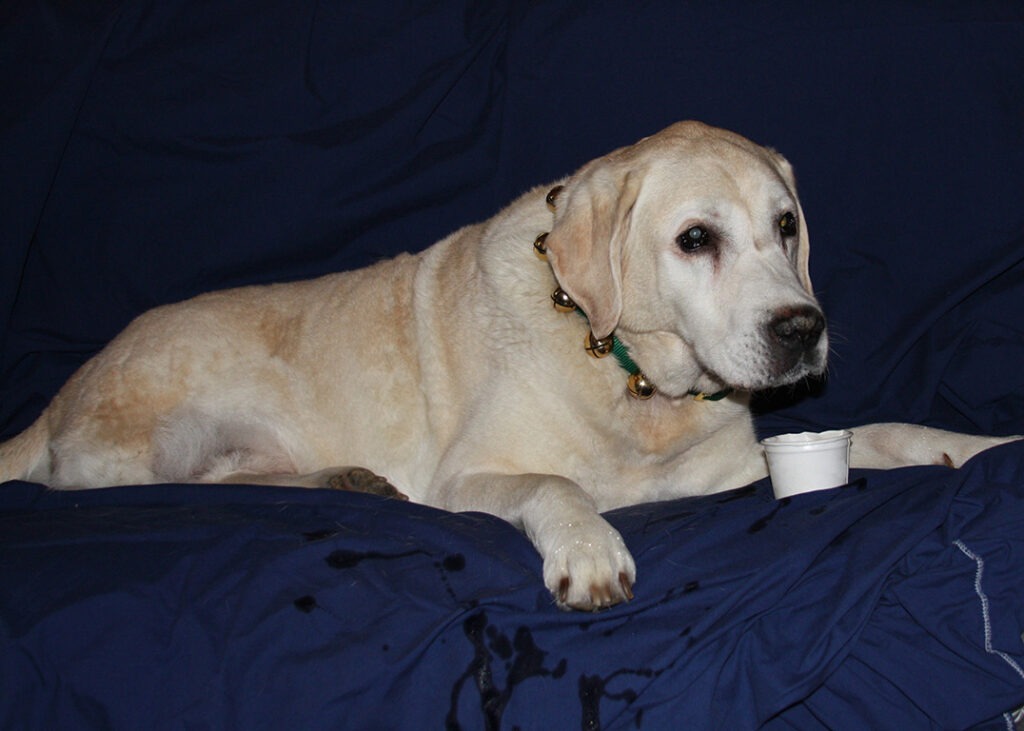 On Beau's final day, he was surrounded by his family. I could not have asked for a better and more peaceful way for Beau to pass. We will always miss him.
Karen
Thank you for coming to our home and putting Beau to sleep in such a peaceful way. It was hard for us to see Beau go, but the way you handled it made it easier for us.
We appreciated it very much that you first examined Beau, confirmed that he was terminally ill, but left the decision to us. We are sure that our beloved Beau was content to leave us in such a way.
With kind regards,
Yvonne & Dick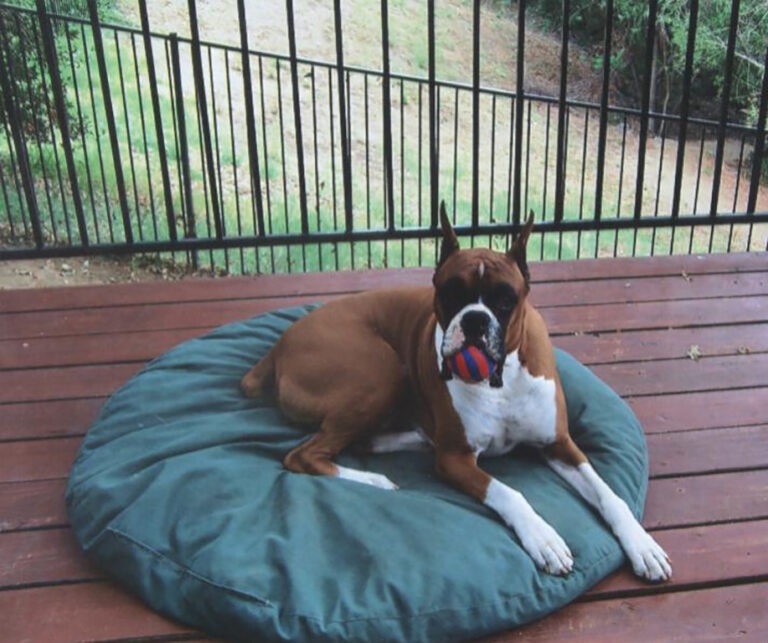 RIP. Born sometime in 1997 on the streets of Harlem NY. Died Hollywood California June, 21st 2011. Dr. G helped Nicolas transition from the land of the living to a kitty heaven somewhere. The process was simple with a lot of care and compassion for both the owner and the kitty.
Thank you.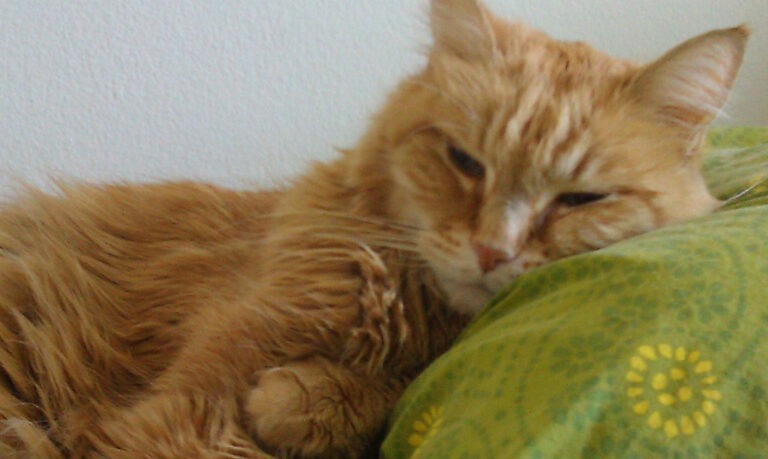 Breeze, an irrepressible Golden Retriever, was just a few days short of 12 years old when she passed away from a brain tumor. A wedding gift from many friends who contributed to the "puppy fund" in lieu of a gift we didn't need, she was the gift that definitely kept on giving. Breeze was a member of our family from the time she was eight weeks old. Since we both work from home, Breeze was our 24-hour-a-day companion for all 12 years. She was a never-ending source of joy, amusement, amazement, friendship, counsel, contemplation and exultation. There was NOBODY who wasn't a welcome guest in her house! She was a sensitive, caring companion to us when we were sick, and an enthusiastic playmate when we were well. She loved children, treats, and life. She taught us a lot, and we will miss her more than we can describe. There will never be another Breeze, though there will certainly be another Golden in our lives.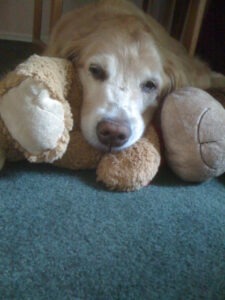 On September 5, 2011 at 4:40 pm, the world as I knew it ended. I've never felt so empty. Miss Kitty,  you had a way of filling every moment of my life with joy and happiness. All I have left are the memories of you now, and it's the happy thoughts of you drinking from the sink and meowing and sitting in the window that help me through the days.I wasn't a perfect father, but I did my best to give you a good life. I hope you know that I never wanted you to suffer, I never stopped loving you, and there isn't a thing I wouldn't trade in my life to give you one more good day on this earth. You affected me in so many positive ways; only now, with the gift of perfect hindsight that your passing brought to me, can I really see how blessed I was to have you. You got me through the divorce of my first wife and the seemingly insurmountable loneliness that followed. You made me smile and laugh when all I could see was darkness and despair; caring for you gave me a sense of real purpose.  You helped me find my love again with my wife Felis.  You watched out for me like a guardian angel on four paws.  I was your person. You were the bright spot in my universe. Your loud purr still echoes through my mind along with the many songs I used to sing to you.  I pace around our apartment home now, still thinking I see you at home out of the corners of my eyes, still believing your following me like you would each day from the time I woke up until I went to bed to slumber. My heart remains filled with the purest love for you, now and always.  With you gone from my life, I can feel it broken inside of my chest.  Its jagged pieces hurt me so badly when I think about losing my best friend.  I loved you so much … and will continue to love you forever.  You'll always be my Miss Kitty, and I hope you've found your sweet purring, prancing happiness among the angels until we meet each other once again at the end of time.